Through grassroots development and extensive advocacy work, the NAA actively pursues key legislative priorities which will benefit U.S. aquaculture farms and businesses.
The Agriculture Improvement Act of 2018, commonly called the Farm Bill, is set to expire at the end of 2023. 
Each new Farm Bill provides an opportunity to make improvements to programs and regulations which benefit U.S. aquaculture farmers.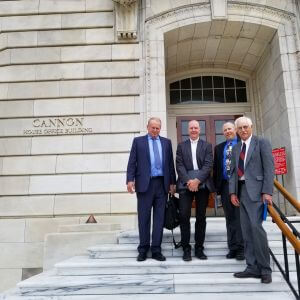 Contact your House and Senate Representatives today to support these aquaculture bills: 
HR 3951, Sustaining Healthy Ecosystems, Livelihoods, and Local Seafood (SHELLS) Act
Creates a program office for aquaculture within the U.S. Department of Agriculture (USDA) to promote blue carbon ecosystems, protect food security, and bolster US aquaculture. It will also establish an Aquaculture Advisory Committee to oversee program activities, support the development of best practices, provide technical assistance, and acknowledge the history, use, and preservation of Indigenous and traditional aquaculture practices and ecological knowledge.
HR 3542, USDA RAC Funding
HR 4127, USDA AGI Exemption