Joseph P. McCraren Awards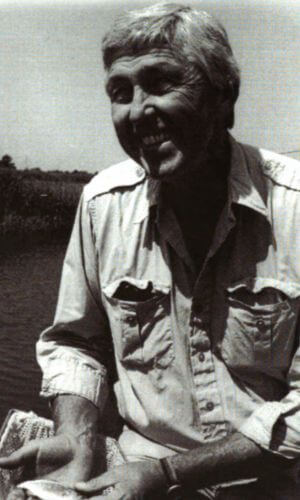 The Father of a United Aquaculture Industry
Annually, the National Aquaculture Association asks its voting membership for nominations for two awards given in honor of our first Executive Director Joseph Paul McCraren.
2024 Award Nominations are being accepted until January 19, 2024!
Only voting members may submit an award nomination. The awards will be presented at Aquaculture America 2024 on Monday, February 19, 2024, during the opening Plenary.
In 1991, Joe accepted the challenge of being the first Executive Director for the National Aquaculture Association when he was also the Executive Director for the U.S. Trout Farmers Association. This was no small task.  He had retired in 1988, after an exemplary career with the US Fish and Wildlife Service in their hatchery program.
Joe's leadership, experience and creative talents eventually led him to the director chair at the San Marcos Fish Culture Development Center, Head of the Division of Technical Development, Aquaculture Extension Coordinator and Secretary of the Joint Subcommittee in Aquaculture (JSA). He was a co-author of the "Fish Culture Bible" and he published numerous scientific and technical papers covering fish culture, health and nutrition. Joe was also enshrined in the Fish Culture Hall of Fame in 1998.
He will best be remembered; however, as the "Father of a United Aquaculture Industry." More than any other individual, Joe had the vision and the ability to bring to reality the concept of "One Industry-One Voice" for the National Aquaculture Association. When the National Aquaculture Association recognizes individuals with a Joseph P. McCraren Award we are recognizing them as having attained a standard of excellence and accomplishment established by Joe McCraren. This is no small accomplishment.